Introduction: Smile.io Review
Loyalty programs are an essential part of any successful business. They are a way to not only ensure customer retention but also referrals and overall more profit for the business. Loyalty programs are also a great way to set your business apart from the competition!
With Smile.io, you can create your own loyalty program to ensure customer loyalty and encourage desired behaviors. The app will send customers personalized offers and rewards in real-time and accumulate points based on their purchases. With the Smile.io App, you also get access to a dynamic and responsive dashboard where you can analyze key data points such as conversion rates, the number of purchases made per customer, average order values and much more.
Smile.io is the best reward program provider in the world today, with over 25,000 programs and 50 million businesses. Smile.io is an all-in-one reward management system that lets businesses create their own rewarding program, manage it and track the results.
In this article, I'm considering the different reasons why Smile.io is the best loyalty program provider for Shopify stores and how it stands out from other Apps.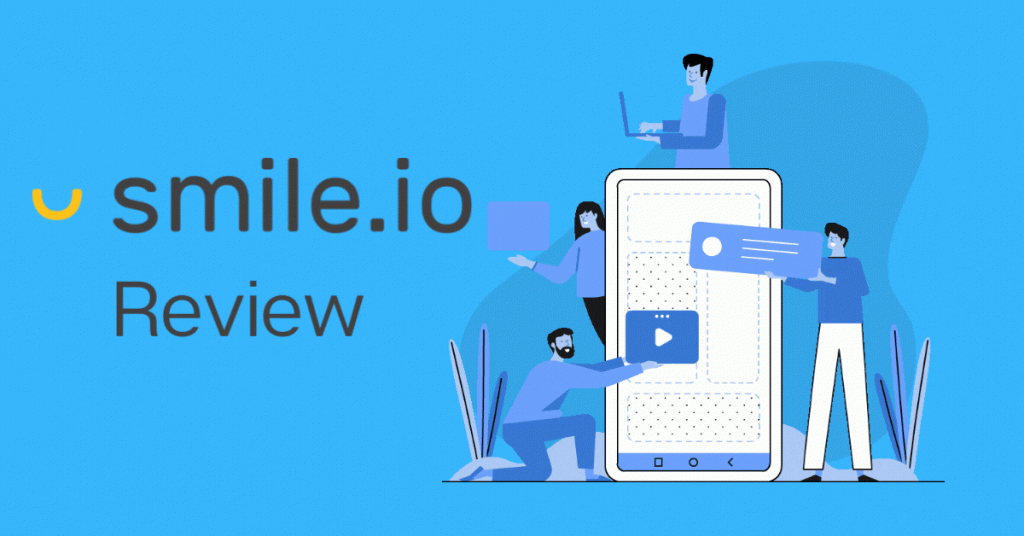 Key Features
You'll be able to create a user-friendly experience with your own branding.
Easy membership management dashboard.
Attractive UI
Email templates and pop-ups
Smooth synchronization system automatically integrates with major Shopify apps to help you sell more, hassle-free.
Social media reward program
A referral tracking & reward system that will track positive referrals, as well as rewards for those who refer others to your business.
Easy to use dashboard with KPIs that you want to measure.
24/7 Friendly customer support.
Pricing
Free
Points program
Referral program
Basic branding
Default reward emails
Analytics overview
Up to 200 monthly orders
STARTER
$49/month
All Free features
Advanced branding
Customize reward emails
Remove Smile branding
1 Smile app integration (e.g. Klaviyo)
Unlimited orders
GROWTH
$199/month
All Starter features
Nudges (engaging pop-ups)
Points expiry
Advanced analytics
2 Smile app integrations (e.g. Okendo)
Unlimited orders
PRO
$599/month
All Growth features
VIP program
Shopify Plus exclusive features
Unlimited Smile apps (e.g. Gorgias)
API access (by request)
Unlimited orders
Pros and Cons
Pros
You can establish a great customer relationship.
It will improve your branding.
Customizable reward program.
Easy to use dashboard for store owner and customers.
It will help to increase the number of returning customers.
Easy-to-use documentation and tutorials.
Great customer support team.
Cons
There are very limited features in the free plan.
Free plan is not practical for big businesses.
Integrations available
Shopify POS
Judge.me
Klaviyo
Gorgias
Mailchimp
Okendo
How to Choose the Right Reward and Loyalty Program For Your Customers
Today, how to establish a great relationship with customers is a question that many business owners ask themselves. And with good reason: relationships are the basis of all successful businesses – without them, it's really hard to be successful.
Rewards programs are a great way to encourage customer loyalty. They can also be an excellent way to increase customer engagement and retention.
There are many different types of rewards programs out there, but not all of them are the right fit for your business. The best type of rewards program is one that is tailored to the needs and wants of your customers.
Conclusion:
Smile.io is a leading loyalty rewards provider that has been in the industry for over 10 years. The company offers a variety of benefits to its customers and is constantly upgrading with the latest technology. Smile.io's competitive advantage lies in its ability to integrate seamlessly with other applications, thereby reducing customer acquisition costs and increasing customer retention.
Contact me to review your App.