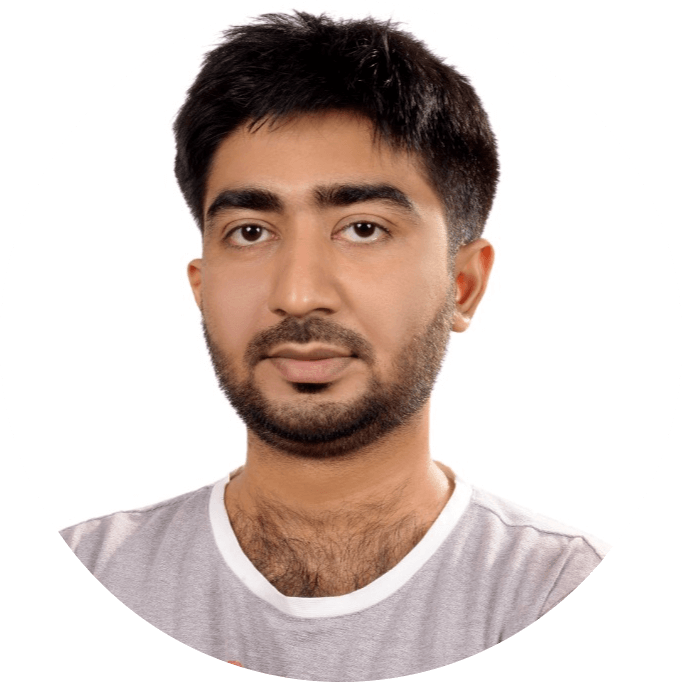 Md Atiqur Rahman Ashik
Certified Google Ads & Local SEO Expert
B.Sc Honours (Mathematics), Shahjalal University of Science and Technology, Sylhet, Bangladesh
I am a digital marketing expert, speaker, and a top-rated freelancer at Upwork.
I used to work as a full-stack web developer and then soon I realized that I am passionate about digital marketing. I consider myself a full-scale digital marketer now. That includes everything digital from SEO (Search engine optimization) to playing with conversion rates of Google ads or Facebook ads. I have helped many businesses with lead generation, increasing sales, building their audiences, and improving engagement to the point of 2900% ROI (return on investment). I focus on honest RESULTS via local SEO, Facebook, and Google advertising for my clients so they don't have to worry about a thing!
Self-taught with 5+ years experience in social media management, including Facebook, LinkedIn, and Instagram. Raised B2C clients and eCommerce organic search rankings from pages 4 to 1 within a few months – increasing organic traffic by more than 60%. Grew subscription base by more than 25% each month (improving ROI by more than 20%).
You're looking at my bio right now for one simple reason – you want the maximum number of sales possible. You want conversions. You want to get your message to your audience in an efficient, effective manner. Marketing can seem scary – there are a million ways to go wrong. But, if you follow proper procedures, adhere to best practices, record performance-based metrics, and utilize good storytelling, you will see results. I'll put my name behind it. I am a results-driven SEO specialist with 3+ years of experience. Improved organic search rankings from page 5 to Top 5 for 10+ high-competition keywords for a leading eCommerce brand and increased their organic traffic by 27%. Seeking to leverage exemplary project management skills, data analysis skills, and broad technical SEO knowledge.
"Atiqur has been a tremendous partner in the expansion of our digital marketing efforts at Good Wave. Growing from a small retail shop, we are now building out our second market in Australia and onward towards the UK & Europe. I value his skill, work ethic, and communication."
Very professional service, diligent follow-ups and able to implement the changes we talked about. I'm can't say enough how happy I am with the end result! Thanks very much!
I'm creating a new business and this company was perfect to start with. I had some specific ideas in mind to what I wanted for a website and they brought them all together and helped me solidify my vision into reality. Could not give them a higher recommendation.
Had a great experience working with him. We have conquered some challenges together as well. I find him calm, clever and concise along the way. Highly recommended for his related domain.
Incredibly creative! He's great. Does quality work and explains the details so you understand what he did. And he works so fast he had my head spinning. I doubt I can give him high enough praise but I will try: High praise! Many thanks from a customer who can't stop saying "wow".
Full-Stack Marketing Consultation
Schedule a Free Strategy Session and find out how I can help.